Earnse Bay
A truly delightful beach, ideal for walking and beach combing, the vast expanse of sand exposed at low tide is popular with locals and tourists alike. Wonderful views across to the distant Lake District and on clear days the Isle Of Man is just visible on the horizon. High tide brings out the kite and windsurfers whose aerial acrobatics are a wonder to watch. We have even seen a surfer (on a long board) trying his luck when the conditions were right.
The beach has a fringe of highly coloured pebbles/rocks above the high tide mark and lovely shells and driftwood to add to your collections.
To the far north can be found North Walney Nature reserve (Home of the Natterjack toad)and stunning views over the Duddon Sands to the Lake District.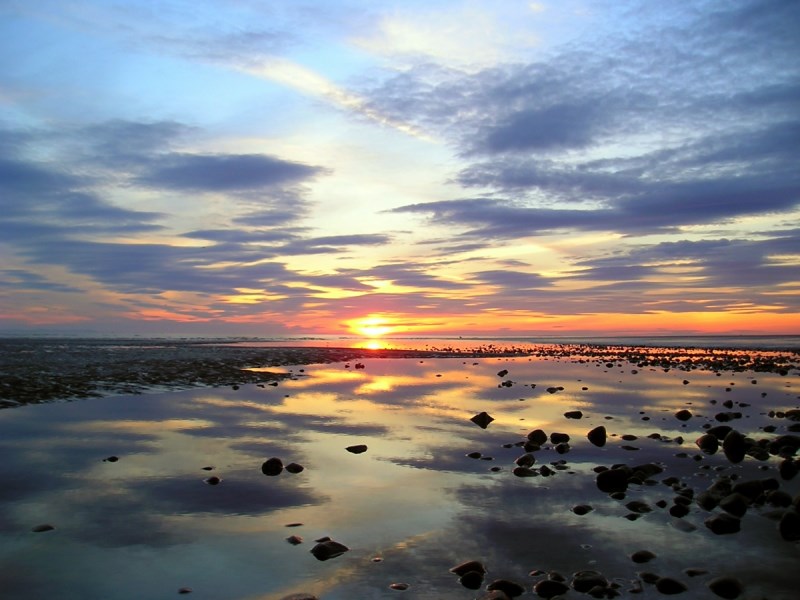 Sunset at Earnse Bay



Across the Duddon sands to the peaks of the Lake District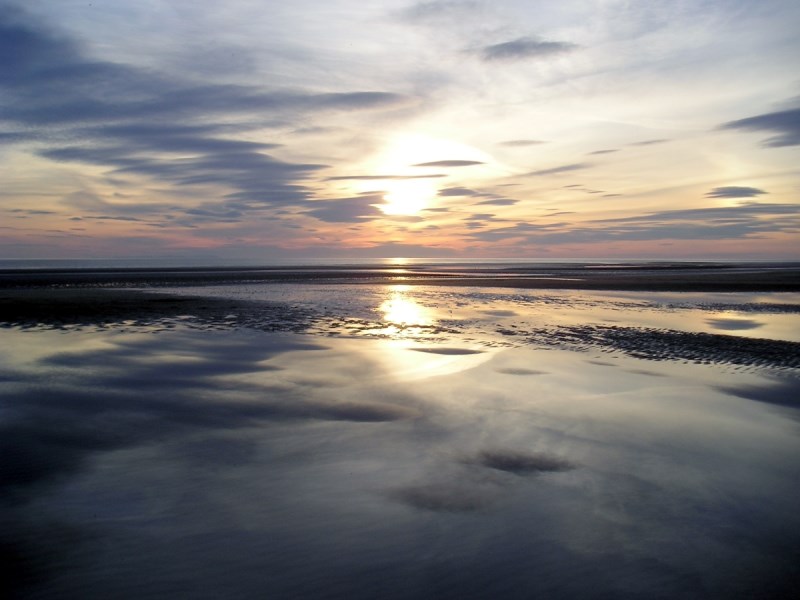 Smokey sunset at low tide

---
next page
Website designed by Nainy