Over the coming years I will be detailing places to go and things to see in the Lake District and Cumbria
These will be based on places I have been and can recommend
---
A truly delightful beach, ideal for walking and beach combing, the vast expanse of sand exposed at low tide is popular with locals and tourists alike. Wonderful views across to the distant Lake District and on clear days the Isle Of Man is just visible on the horizon. High tide brings out the kite and wind-surfers whose aerial acrobatics are a wonder to watch. We have even seen a surfer (on a long board) trying his luck when the conditions were right.
---
Town End farm house was the home of the Browne Family for 400 years, the last Mr. Brown left the remarkable property to the National Trust who have maintained it since the 1940's. this delightful wealthy Yeomans farm maintains all of its original features and furniture (many items of which have been ornately carved by members of the Browne family.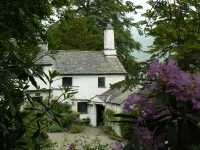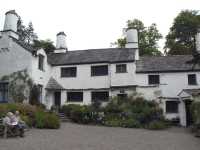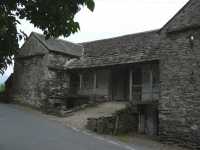 ---
The shoreline at Silverdale is a favourite for many people. Rugged limestone cliffs, rocky beach and a vast expanse of water at high tide (the speed of which has to be seen to be believed) bring visitors from far and wide. Ancient woodlands stand atop the limestone cliffs with their twisted and gnarled wind blown trunks looking more like sculptures than nature. Victorian bottles and china-ware (from an old Victorian tip)can be found by fossicking along the slowly eroding edge of the grassy banks near the beach car park.


---
Foulney Island lies in Morecambe Bay and is leased to the wildlife trust. Our journey there today was to photograph the glorious sunset and take a refreshing walk along the pebbly beaches
---
Castlerigg stone circle lies just to the east of Keswick. It is set amidst the most stunning scenery of the Lakes, surrounded by peaks and valleys this truly tranquil site will calm the most boisterous children and bring peace to all who sit for a while within the stones.

---
---
Birkrigg Common stands high above Morecambe Bay to the south of Ulverston. Limitless sky and uninterrupted views of the vast sands of Morecambe Bay are to be found on this public common.
The Druids Temple lies on the south-east side of Birkrigg about half a kilometre from the coast, overlooking the village of Bardsea. It consists of two concentric stone rings. Only about 30 concentric stone circles exist in the UK, the best example being Stonehenge. Several bronze age tumuli can be found on the Common.


---
Ravenglass and Eskdale Railway

The Ravenglass and Eskdale Railway The Ravenglass and Eskdale Railway runs from the coastal village of Ravenglass in the Western Lake District through to Dalegarth station and visitor centre in Eskdale
Links
--
Sign my Guest Book
--
Sitemap

View full page Interactive Map of places reviewed by LifesaBeach
Photographs copyright of site owner
-•- LIFESABEACH-•-
Website designed by Nainy